$1,495


Buy

Click to order
Great for Restoration Companies or Ozone/Hydroxyl Remediation
Performs one complete air change per hour (ACH) for 1,500 sq. ft. with 8 ft. ceilings
Description: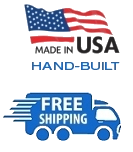 The Air Scrubber 200 is a combination air scrubber / negative air machine for a variety of uses. It can handle general air scrubbing to remove dust and oxidized particles or specialized mold remediation projects using one or more units depending on the size and scope of the project.

Excellent for use during water damage restoration, ozone/hydroxyl remediation clean-up or for creating negative air during mold remediation work. The Air Scrubber 200 contains a combination odor-neutralizing pre-filter to trap larger particulates and a High Efficiency Particulate Air (HEPA) filter to trap particles down to 0.3-microns.

Air Scrubber Function:
The unit employs a high static pressure centrifugal fan that moves air at just over 200 cubic feet per minute (CFM), well within the flow rate for the filtration media. For mold remediation, one unit can cover a maximum of 375 sq. ft. with 8-foot ceilings (3,000 cu. ft.) at 4 air changes per hour (ACH), the recommended minimum for the IICRC S520 mold remediation guidelines, or 250 sq. ft. at 6 ACH.

For larger mold remediation jobs or other projects, rather than using a single, high CFM air scrubber rated for the entire volume of the work area, several smaller units dispersed throughout the space are more effective because stale pockets of air may never reach a central air scrubber on their own. High CFM air scrubbers can also overwhelm their filter media quickly and require more frequent filter replacement, adding expense and inconvenience.

Negative Air Function:
The Air Scrubber 200 is ductable in and ductable out with a gasket-sealed enclosure, so that contaminated air that enters through the 8-inch in-duct can only exit through the 5-inch out-duct. During a mold remediation project, the unit can attach to the outside of the containment area, drawing contaminated air from containment and exhausting filtered air outside the building, which results in negative air pressure within the containment area. For larger containment areas, multiple units can be used to create and maintain required negative air pressure. Note that a 5-inch x 32-foot flexible hose accessory is available at check out.

The machine's high static pressure centrifugal fan runs quietly, making it a good choice for use in an occupied home where excess noise can be an issue. Also a good solution for scrubbing indoor air when ozone machines or hydroxyl generators are running and creating numerous oxidized particles in the air.

The Air Scrubber 200 is simple to operate and will never become obsolete. It uses low-cost, high-quality generic HEPA filter replacements rather than expensive proprietary filters. Includes a straight-blade power Inlet that accepts standard extension cords for convenience, and a GFCI-protected outlet to connect additional equipment.

Like all BoiE products, the Air Scrubber 200 was designed by professionals for professionals to be a field-ready workhorse that exceeds, outlasts and outperforms the competition.
Features:
Unbreakable, stackable rugged case
Padlock holes for added security
Folding handle for easier storage
IPX7/MIL-STD810F and 512.4/IP6X Certifications
HEPA Filter with built-In odor neutralizing particle pre-filter
Low-cost, common-sized, generic HEPA filter replacements
Air Scrubber / Negative Air functionality
In and Out flanges to connect to containment area or ducting
Removable 8-inch duct for easier transportation and storage
Quiet UL listed centrifugal blower with overload-protection
Marine-grade straight blade inlet receptacle fits extension cords
GFCI-protected electrical outlet and internal wiring
Marine-grade tin-plated copper wiring
Waterproof heat shrink electrical crimp connectors
BoiE warranty which exceeds the industry standard
| | | |
| --- | --- | --- |
| Specifications | | |
| Type of Use: | | Air Scrubbing and Negative Air |
| Case Material: | | Rugged polymer with stainless steel hinge pins |
| Case Type: | | Crush-resistant, stackable, lockable, lifetime guarantee |
| Case Ratings: | | IPX7/MIL-STD810F 512.4/IP6X Certifications |
| Orientation: | | 1-position, stand upright |
| Color: | | Black |
| Coverage: | | 1,500 sq. ft. with 8' ceilings at 1 ACH |
| Filtration: | | HEPA with built-in pre-filter |
| Air Scrubber: | | Yes |
| Negative Air: | | Yes, 8-inch in-duct, 5-inch out-duct |
| Fan: | | 206 CFM (max), centrifugal |
| Electrical Rating: | | 120V~60Hz 1.3 Amps |
| Power Connection: | | Straight Blade Inlet Receptacle, Marine-grade |
| Accessory Outlet: | | Yes, GFCI-protected |
| Power Switch: | | Yes, ON/OFF |
| Size: | | 15 x 12 x 10 inches |
| Weight: | | 15 lbs |
| Accessories: | | 20 ft. grounded power cord |

Why Customers Trust BoiE



We have been in business since 1999 and are well-known throughout the indoor air quality (IAQ) industry. We are an EPA-Registered Establishment #99115-SD-1, offer environmental training and manufacture the best ozone generators and hydroxyl generators available. Customers receive a 30-day money-back guarantee, a 1-year unlimited warranty and lifetime customer support.

We take pride in our products and training and are always there to offer help and support. We know how much your business reputation depends on using reliable products with top-notch support if anything goes wrong. We are on the cutting edge of the industry and are always looking for ways to improve our products and offer you more value.

We build the best ozone and hydroxyl generators on the market today. Every unit is assembled in-house and goes through quality control and rigorous testing before we ship. If something goes wrong or wears out, we carry every part and will offer the best solution to get you up and running quickly. We take care of our customers!