At BoiE - We Know Indoor Air Quality


My Account
Call 800-432-4418

Order/Enroll

SHOCK AQUA 2000 Ozone Generator Water Purifier
2,000 mg/hr ozone output compared to 200 mg/hr units
$349


Buy

Click to Order
Purify Drinking Water, Eliminate Odors and More!
Disinfects Up to 40 Liters per hour, Twin Ozone Outputs
Power Matters. We use the latest high-frequency electronic transformers and space-saving electrode design that produces 4x more ozone than older technology, reducing application times by 75 percent!

Description: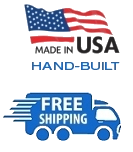 Whether it's using ozonated water to remove pesticides from fruits and vegetables in your kitchen sink, or purifying a glass of water, the BoiE Shock Aqua 2000 can handle the job! 10 times more ozone power than common 200 mg/hr units, and with a large 8 liter per minute (LPM) air pump that can sterilize 2 liters of water in 3 minutes! Ozone kills viruses and water parasites such as Giardia and Cryptosporidium that regular filtration and even bleach won't kill. Ozonated water is odor-free, better tasting, adds no chemicals and is safer to drink than chlorinated water.

The Shock Aqua includes 2 ozone-safe, food-safe air tubes and 2 USA-manufactured glass bubblers that are designed for potable water. Most water ozonators sold today are made overseas, use cheap plastics that are not food-safe and add impurities to the water. We manufacture the Shock Aqua in the USA and only use high-grade materials we trust for our own families. This is the best device on the market for ozone use by the typical family. There is no similar-powered water ozone generator at this low price point.

BoiE's Shock Aqua water ozone purifier includes a detachable 6-foot AC power cord and a 1-touch electronic countdown timer that allows you to automate treatment times. The lockable, rugged case opens easily for servicing the unit and has a folding handle for easy transporting.

Swimming Pool Ozonation:
When not used for drinking water, the Shock Aqua ozone water purifier can help sanitize an inground pool up to 20,000 gallons without needing to install a venturi or mazzei injector. Ozone reacts much faster than chlorine, is PH neutral and can eliminate up to 80% of typical chlorine usage. Just run air lines from the Shock Aqua ozone generator to the pool water, submerge the aerators and let the large 8 LPM air pump do the work. Note that some chlorine or liquid shock is still needed to control algae growth.

Air Ozonation and Odor/Scent Elimination:
The Shock Aqua ozone water purifier can further be used for air ozonation by placing the air lines inside an enclosure (such as a duffle bag zipped shut) to sterilize and deodorize the contents inside. The Shock Aqua ozone machine has 4 times the power of typical ozone generator de-scenting cabinets and enclosures used for drywashing hunting clothing with ozone.

More Ozonated Water Uses:
Purifies and improves the taste of drinking water by removing odors and contaminants
In a spray bottle, cleans and disinfects household surfaces leaving no residue or odors
A stronger-than-bleach, odor-removing cleaning alternative for laundry soaking in a tub
Destroys bacteria and pathogens on the surfaces of fruits, vegetables, meat and poultry
Can be used as an effective mouth wash or anti-bacterial topical treatment for wounds
Make ozonated olive oil salves to sterilize and clean wounds and support healthy skin
Ozonate bath water to purify and detoxify, killing skin parasites that cause rashes
Bottom Line:
The BoiE Shock Aqua 2000 is a high-power, yet affordable ozone generator for water with enough enough output for the needs of the average family. Despite its small form factor, the Shock Aqua generates much more ozone than similar products. This ozone generator can be serviced and will last for many years with minimal maintenance.

Like all BoiE products, the SHOCK AQUA 2000 was designed by professionals for professionals to be a field-ready workhorse that exceeds, outlasts and outperforms the competition.

Features:
Rugged case with ozone-resistant components
Food-safe air tubing and glass bubblers
Enclosed glass tube ozone generation
Ultra-efficient transformers for maximum output
Lockable case for safety
Detachable 6-foot power cord
1-year unlimited warranty and lifetime customer support
30-day money-back guarantee (excludes shipping)
Specifications

Type of Use:

Water and air purification

Case Material:

Rugged polymer case with stainless steel hinge pins

Case Type:

Crush-resistant, stackable, lockable, lifetime guarantee

Orientation:

2-position, lay flat or stand upright

Color:

High Visibility OSHA Yellow

Shock Coverage:

Maximum 200 square ft

Run Time:

3 minutes per liter of water per outlet
1 minute per square ft of air space per outlet

Pump:

8 liters per minute (LPM)

Electrical Rating:

120V~60Hz .95 Amps

Overcurrent Protection:

Yes, replaceable 5x20mm fuse

Generation Method:

Corona Discharge (Tubes)

Output:

2,000 mg/hr (ambient air)

Power Inlet:

3 Pin C14

Size:

8.7" x 7.5" x 3.9"

Weight:

2 lb 8 oz

Accessories:

6' Grounded Power Cord, 1-Touch Countdown Timer
*Shock Ozone Treatment
A minimum ozone concentration of 10 parts per million is required to reach a fully-effective germ/virus/mold-killing level as established by the EPA's National Risk Management Research Laboratory.¹ Don't be fooled by manufacturers that claim to shock treat large spaces with a small or unspecified amount of ozone. An ozone generator must produce around 1,000 mg/hr of ozone to shock treat an average 100 sq. ft. room. Low-power ozone generators will leave an ozone scent but odors will quickly return.
BoiE AC-powered Ozone Generators
BoiE 12 Volt Ozone Generators
Related Products

Why Customers Trust BoiE



We have been in business since 1999 and are well-known throughout the indoor air quality (IAQ) industry. We offer environmental training and manufacture the best ozone generators and hydroxyl generators available. We offer a 30-day money-back guarantee, a 1-year unlimited warranty and lifetime customer support. Read our FAQs page for terms, conditions, and lead times.

We take pride in our products and training and are always there to offer help and support. We know how much your business reputation depends on using reliable products with top-notch support if anything goes wrong. We are on the cutting edge of the industry and are always looking for ways to improve our products and offer you more value.

We build the best ozone and hydroxyl generators on the market today. Every unit is assembled in-house and goes through quality control and rigorous testing before we ship. If something goes wrong or wears out, we carry every part and will offer the best solution to get you up and running quickly!
© Copyright BOI Environmental Training. All Rights Reserved.