BoiE is your national company for the industry's best environmental certification courses including radon measurement, mold inspection and mold remediation training, ozone and hydroxyl remediation and infrared thermal surveys.
BOI Environmental manufactures air ozone generators, water ozonators and hydroxyl generators for the odor remediation, industrial hygiene and restoration industries. BoiE provides certified training you can complete online at your own pace. Whether you want to establish a new environmental business or expand your current services into mold assessment or mold remediation, BoiE will help you gain the training, certifications and equipment you need to do the job.
Learn from an IAQ Industry Leader and Innovator
Online interactive training courses that integrate environmental services with best practices for mold and odor investigations, home inspections, and energy audits. BoiE also manufactures some of the best mold and odor remediation equipment on the market as well as professional report products.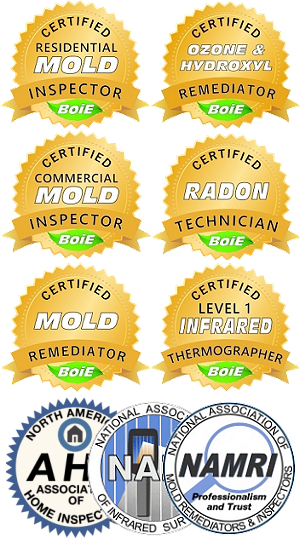 Earn Respected Industry Credentials
Grow with an IAQ Company You Can Trust
State-Approved and Licensed Training Provider
Better Business Bureau Accredited A+ Member
30-Day Money-Back Guarantee
Professional Memberships Included
Exclusive Benefit: BoiE graduates also receive free membership in either a national mold association NAMRI, a national infrared association NAIS or a national home inspector association AHI depending on your training choice(s). Professional association membership can increase your business profile, lower insurance rates, or meet certain state requirements.
Ozone and Hydroxyl Remediation Equipment
BoiE is a leader in ozone and hydroxyl remediation equipment manufacturing. Ozone machines and hydroxyl generators oxidize and sanitize the air to remove mold spores, bacteria, viruses and strong odors from chemicals, smoke and decay. The oxidation breaks down and removes the contamination rather than masking the odor. Environments that are treatable include homes, basements, crawl spaces, hotel rooms, apartments, offices, gyms, sports equipment, fitness centers, locker rooms, vehicles and boats. Our products are essential for flood and fire restoration, mold remediation, crime scene clean up, sanitizing trash dumpster rooms, and to sterilize bacteria, viruses and mold spores at sensitive places including daycare centers, schools and medical centers.
Why Customers Trust BoiE

We have been in business since 1999 and are well-known throughout the indoor air quality (IAQ) industry. We are an EPA-Registered Establishment #99115-SD-1, offer environmental training and manufacture the best ozone generators and hydroxyl generators available. Customers receive a 30-day money-back guarantee, a 1-year unlimited warranty and lifetime customer support.

We take pride in our products and training and are always there to offer help and support. We know how much your business reputation depends on using reliable products with top-notch support if anything goes wrong. We are on the cutting edge of the industry and are always looking for ways to improve our products and offer you more value.

We build the best ozone and hydroxyl generators on the market today. Every unit is assembled in-house and goes through quality control and rigorous testing before we ship. If something goes wrong or wears out, we carry every part and will offer the best solution to get you up and running quickly. We take care of our customers!
Office Hours 8am - 8pm CST Mon.-Fri. CST, 9am - 6pm Sat. Call 800-432-4418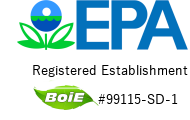 © BOI Environmental (BoiE). All rights reserved.