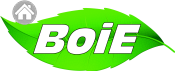 We know Indoor Air Quality!

800-432-4418

Account

Contact

Order


PPE Kits for Safety

Ozone Generator Accessory

Description:
BoiE offers a Standard and a Professional personal protective equipment (PPE) kit to help keep you safe when entering areas that contain ozone and other contaminants including mold spores, bacteria and viruses.

Standard PPE Kit:
Goggles (1)
Standard Nitrile Gloves (10)
3M N95 Disposable Respirator (1)

Standard PPE Kit:
Deluxe Goggles (1)
Deluxe Nitrile Gloves (50)
3M N95 Half-Face Respirator (1)
Office Hours 8am - 8pm CST Mon.-Fri. CST, 9am - 6pm Sat. Call 800-432-4418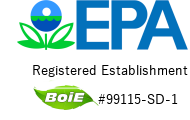 © BOI Environmental (BoiE). All rights reserved.