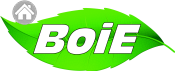 We know Indoor Air Quality!

800-432-4418

Account

Contact

Order


Ozone Generator Buying Guide
*What is a Shock Ozone Treatment?
In testing conducted by the EPA's National Risk Management Research Laboratory, an ozone concentration of 5-10 parts per million was needed to kill toxic mold specimens in high and low-humidity environments, respectively.¹ Don't be fooled by manufacturers that claim to shock treat large spaces with a small or unspecified amount of ozone. An ozone generator must produce at least 1,000 mg/hr of ozone to shock treat a 100 sq. ft. room with 10 ft. ceilings. Low-power ozone generators will leave an ozone scent but odors will quickly return.
Office Hours 8am - 8pm CST Mon.-Fri. CST, 9am - 6pm Sat. Call 800-432-4418