Description: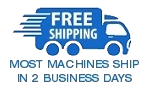 BoiE offers one of the few ozone meters that can measure high ozone concentration in the air from Shock ozone generators. Measuring peak ozone levels is important to verify the efficacy of an ozone treatment to ensure that shock ozone levels* are reached to disinfect an area.

Most ozone meters or ozone detectors only measure up to 1 parts per million (ppm) to verify safe ozone levels in occupied areas. BoiE's Shock Ozone Meter measures 0-20 ppm to verify disinfection-level ozone during an ozone shock treatment, and that safe levels have returned after the ozone treatment has finished.

The Shock Ozone Meter has advanced features and functions including time and temperature detection, alarm setting and recording, a high-resolution LCD with backlight and O3 gas calibration. The rechargeable lithium-ion battery lasts up to 10 hours of continuous use, accepts a standard micro-USB cord and can be plugged into any USB charger. The unit's accuracy is +/- 5% full scale, and has the fastest O3 detection of any portable unit on the market.

How it Works:
The Shock Ozone Meter uses a highly-accurate electrochemical cell sensor made in the United Kingdom (UK). The LCD screen indicates the time, temperature, O3 concentration in parts per million (ppm), battery state and alarm settings. The alarms include sound, lights and vibration. The unit can operate in high heat and humidity, and the unit has a protection rating of IP65 (total dust and low pressure water jets).

The ozone meter can be placed behind a window or another transparent surface inside the ozone treatment area in order to observe the changing ozone ppm concentration levels. We also include a sampling air hose that can be connected from a sealed treatment enclosure to the calibration cover on the ozone meter when no transparent surface is available.

Charging time is approximately 4-6 hours. The replaceable sensor life is approximately 2 years of normal use or longer if the unit is well-cared for. The unit comes inside an aluminum carry case that includes the detector, adapter, cable, calibration cover, sampling tube and user manual.

Bottom Line:
BoiE's Shock Ozone Meter is an essential tool for verifying that shock ozone levels* have occurred in a particular space. This knowledge can be helpful to determine the efficacy of an ozone generator and to establish a baseline for future treatments in the same environmental conditions. The unit is high-quality and has the best price-point for the range and number of features. Comparable products are difficult to find and significantly more expensive. The unit can be calibrated and upgraded with new sensors.

Features:
Light, portable, easy to grip
Belt-clip for quick access
Ozone-resistant ABS housing
Protected from dust and water
Lasts up to 10-hours on a charge
Replaceable Ozone Sensor
Alarm setting and recording
1-year unlimited warranty and lifetime customer support
30-day money-back guarantee (excludes shipping)
| | | |
| --- | --- | --- |
| Specifications | | |
| Detection Range: | | 0-20ppm |
| Detection Resolution: | | 0.1ppm |
| Protection Rating: | | IP65 (dust-tight, water spray) |
| Error Range: | | <+-5% of Detection Range |
| Recovery/ Response | | < 30 seconds |
| Operating Temp: | | -4 F to 122 F. |
| Operating Humidity: | | < 95% RH |
| Battery | | DC3.7V Li-Ion 1500mAh |
| Size: | | 4.3 x 2.4 x 1.2 inches |
| Weight: | | 4.7 ounces |
| Accessories: | | Case, Adapter, Cable, Calibration Cover, User Manual, Air Line |
*Shock Ozone Treatment
In testing conducted by the EPA's National Risk Management Research Laboratory, an ozone concentration of 10 parts per million was needed to kill toxic mold specimens in a low-humidity environment.¹ Don't be fooled by manufacturers that claim to shock treat large spaces with a small or unspecified amount of ozone. An ozone generator must produce at least 1,000 mg/hr of ozone to shock treat a 100 sq. ft. room with 10 ft. ceilings. Low-power ozone generators will leave an ozone scent but odors will quickly return.