At BoiE - We Know Indoor Air Quality


My Account
Call 800-432-4418

Order/Enroll
BoiE Ultrasonic Hydroxyl Accelerator
$399.00

Free Shipping
Supercharges Your Hydroxyl Generator!
Description: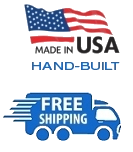 Hydroxyl generation requires water vapor (relative humidity in the air), the more the better. A hydroxyl generator functions best above 50 percent humidity. Since raising the humidity level evenly throughout a large area is not simple or often desirable, a better option is to raise the humidity level inside the hydroxyl generator.

BoiE's ultrasonic hydroxyl accelerator atomizes water within its reservoir into a cold mist vapor that humidifies the air around it, providing fuel for hydroxyl reactions. When placed near a hydroxyl generator's intake vent, the water vapor is drawn inside the hydroxyl generator where it accelerates hydroxyl formation. The hydroxyl generator breaks down the extra moisture into hydroxyl radicals that oxidize pollutants, resulting in harmless carbon dioxide and water.

BoiE's design uses a curved shield suspended above the float so that water overspray always returns to the reservoir as the water level changes, even if the lid is removed. The entire mechanism can even be placed inside a larger open container such as a 5-gallon bucket and the overspray will still return to the bucket without making a mess. However, we recommend using a cover to keep out dust. BoiE's unique design allows the hydroxyl accelerator to work with any type of hydroxyl generator. Use distilled or purified water to extend the life of BoiE's ultrasonic hydroxyl accelerator.

Features:
Molded plastic handle makes for easy transportation
Wide twist-on, twist-off lid is easy to open and close
No Mess water return shield only from BoiE!
1-gallon container can last several days depending on conditions
No-holes design allows a full reservoir of distilled water to be sealed and saved
Mechanism can be moved to a larger or taller container if needed
Durable plastic construction for optimal efficacy and longevity
| | | |
| --- | --- | --- |
| Specifications | | |
| Type of Use: | | Air Humidifier for Hydroxyl Generators |
| Reservoir: | | 1 gal., twist-on, twist-off lid |
| Compatibility: | | All Hydroxyl Generators |
| Vapor Discharge: | | 400 mL/H |
| Electrical Input: | | 110-250V~50-60Hz |
| Electrical Output: | | DC 24V, 700mA |
| Generation Method: | | Ultrasonic Frequency |
| Power Cable: | | Length: 6' 10 inches |
| Size: | | 6.5 x 6.5 x 8 inches |
| Weight: | | 1 lbs |

Why Customers Trust BoiE



We have been in business since 1999 and are well-known throughout the indoor air quality (IAQ) industry. We are an EPA-Registered Establishment #99115-SD-1, offer environmental training and manufacture the best ozone generators and hydroxyl generators available. Customers receive a 30-day money-back guarantee, a 1-year unlimited warranty and lifetime customer support.

We take pride in our products and training and are always there to offer help and support. We know how much your business reputation depends on using reliable products with top-notch support if anything goes wrong. We are on the cutting edge of the industry and are always looking for ways to improve our products and offer you more value.

We build the best ozone and hydroxyl generators on the market today. Every unit is assembled in-house and goes through quality control and rigorous testing before we ship. If something goes wrong or wears out, we carry every part and will offer the best solution to get you up and running quickly. We take care of our customers!

© Copyright BOI Environmental Training. All Rights Reserved.