At BoiE - We Know Indoor Air Quality


My Account
Call 800-432-4418

Order/Enroll

DISINFECTOR 1000 Ozone Generator AC / 12-Volts
1,000 mg/hr of Ozone with 8 LPM Air Line Output
$299


Buy

Click to order
Kill Viruses Inside Enclosures and More!
Shock Treat Enclosures Up to 100 Sq Ft

Description: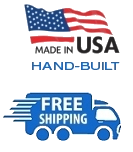 Disinfect packages, deodorize clothing or purifying drinking water with the Disinfector 1000, a multi-use quartz tube ozone generator. The Disinfector has double the ozone power of most units and has a large 8 LPM air pump that can distribute ozone wherever you need it most. Ozone kills viruses and parasites such as Giardia and Cryptosporidium that even bleach won't kill.

The Disinfector 1000 can inject concentrated ozone into an enclosure to disinfect sports equipment and clothing. It can also infuse ozone into water to remove pesticides from fruits and vegetables in your kitchen sink, or purify drinking water faster and safer than boiling it. Ozonated water is odor-free, better tasting, adds no chemicals and is safer to drink than chlorinated water.

The Disinfector 1000 comes in two versions, AC-powered or 12-volt DC-powered with an included AC adapter. 12-volt power allows you to plug it in at home or plug it into a vehicle for mobile use. An optional 12 volt battery pack allows you to take the Disinfector 1000 with you to remote areas with no electricity and always have access to ozone purification. An integrated countdown timer allows you to set a treatment time up to 30 minutes.

The Disinfector 1000 includes ozone-safe, food-safe materials designed for potable water.We manufacture the Disinfector 1000 in the USA and only use high-grade materials we trust for our own families. This is the best and safest device on the market for air and water ozone use by the typical family. The lockable case opens easily and stores the silicone air line and bubbler The unit has a convenient carry handle that can be strapped to your gear.

Air Ozonation and Odor/Scent Elimination:
The Disinfector 1000 can be used to disinfect objects by placing the output hose inside an enclosure (such as a duffle bag zipped shut) to sterilize and deodorize the contents inside. The Disinfector 1000 can also be used in de-scenting cabinets and closets for drywashing hunting clothing with ozone.

More Ozonated Water Uses:


Purifies and improves the taste of drinking water by removing odors and contaminants


In a spray bottle, cleans and disinfects household surfaces leaving no residue or odors


A stronger-than-bleach, odor-removing cleaning alternative for laundry soaking in a tub


Destroys bacteria and pathogens on the surfaces of fruits, vegetables, meat and poultry


Quickly kills viruses and pathogens from sports equipment and packages


Can be used as an effective mouth wash or anti-bacterial topical treatment for wounds


Make ozonated olive oil salves to sterilize and clean wounds and support healthy skin


Ozonate bath water to purify and detoxify, killing skin parasites that cause rashes


Essential survival gear for remote areas without power or prepping for natural disasters

Features:


Rugged case with ozone-resistant components


Food-safe air tubing and bubbler


Enclosed quartz tube ozone generation


Ultra-efficient transformer for maximum output


Locking case for safety


AC adapter and vehicle cord for 12-volt model


1-year unlimited warranty and lifetime customer support


30-day money-back guarantee (excludes shipping)
Specifications

Type of Use:

Water and air purification

Case Material:

Rugged polymer case with stainless steel hinge pins

Case Type:

Crush-resistant, stackable, lockable, lifetime guarantee

Orientation:

1-position, lay flat

Color:

High Visibility OSHA Yellow

Shock Coverage:

Maximum 100 square ft

Run Time:

3 minutes per liter of water
1 minute per square ft of air space
30 minute maximum run time; 30 minute break required

Pump:

8 liters per minute (LPM)

Electrical Rating:

120V~60Hz .95 Amps (AC Model)
12 Volts 1.4 Amps (DC Model)

Generation Method:

Corona Discharge (Tube)

Output:

1,000 mg/hr (ambient air)

Power Inlet:

IEC 320-C14 with Fuse (AC Model)
5.5mm x 2.1mm Female Socket (DC Model)

Size:

9.5 x 6 x 3 inches

Weight:

1 lb 8 oz

Accessories:

6' Grounded Power Cord (AC Model)
AC Adapter and Car Adapter (DC Model)

Why Customers Trust BoiE



We have been in business since 1999 and are well-known throughout the indoor air quality (IAQ) industry. We are an EPA-Registered Establishment #99115-SD-1, offer environmental training and manufacture the best ozone generators and hydroxyl generators available. Customers receive a 30-day money-back guarantee, a 1-year unlimited warranty and lifetime customer support.

We take pride in our products and training and are always there to offer help and support. We know how much your business reputation depends on using reliable products with top-notch support if anything goes wrong. We are on the cutting edge of the industry and are always looking for ways to improve our products and offer you more value.

We build the best ozone and hydroxyl generators on the market today. Every unit is assembled in-house and goes through quality control and rigorous testing before we ship. If something goes wrong or wears out, we carry every part and will offer the best solution to get you up and running quickly. We take care of our customers!
© Copyright BOI Environmental Training. All Rights Reserved.